Superintendent's Message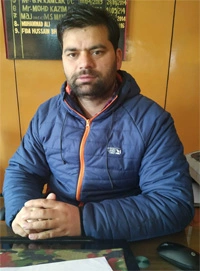 I extend to all heartiest congratulations, to be the part of Industrial training Institute Kargil. I am excited to work and help our students and staff to realize and achieve the highest possible potential in their relevant fields. Located in Picturesque, Serene and Pollution free rural atmosphere, we will be providing skilled workforce and entrepreneurs with modern Technical know how, as per needs of industry and service sectors. We will be guided in our endeavor by our Mission, Vision, Values and Motto of institute.
Vision: "Learning without limits, achievement for all".
Mission: Building strong skilled workforce and entrepreneurs at par with National Standards.
Values: Belonging, Respect, Responsibility, Nurturing and Inclusiveness.
Motto: Students come first.
I will strive for the overall personality development of students and hope that your continuous support will help us cherish our dreams.